Peanut butter is big business in Australia. In 2017 the Australian peanut butter market was worth $110 million in annual sales. A brand recognisable to many Australians - Kraft peanut butter - has been available for purchase in Australia since 1935.
The Federal Court recently handed down judgment in a dispute between Bega Cheese Limited and Kraft Foods Group over the appearance of product packaging (trade dress, also known as "get up") and copyright in a "peanut butter jar with a yellow lid and a yellow label with a blue or red peanut device" (Kraft Foods Group Brands LLC v Bega Cheese Limited (No 8) [2019] FCA 593).
The background to the dispute is complicated and involved various restructurings, licence agreements and assignments between the parties. In 2017 Bega bought the peanut butter business and associated assets and goodwill from Mondelez Australia (Foods) Ltd, a subsidiary within the global Kraft Foods group. After the sale was concluded Kraft temporarily exited the peanut butter market in Australia. Subsequently Kraft returned and wanted to continue to use the distinctive colours and get up previously used for Kraft branded peanut butter products, as depicted below.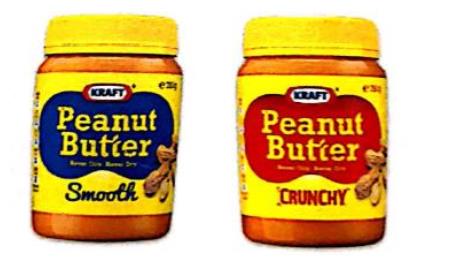 However, after closing off the deal between Bega and Mondelez, Bega had commenced selling Bega branded peanut butter products using a trade dress that Kraft claimed constituted misleading and deceptive conduct, breach of contract, passing off and trade mark infringement. Bega countersued and alleged that Kraft had infringed their intellectual property rights and engaged in misleading and deceptive conduct. Bega claimed that as part of the deal with Mondelez, Bega had bought the right to use the distinctive trade dress, including the goodwill associated with it. Bega's peanut butter jars are shown below.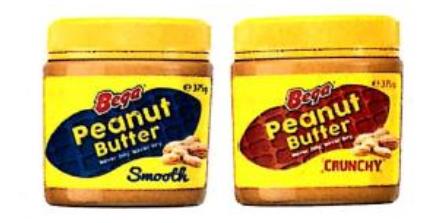 On 1 May 2019 the Federal Court ruled in favour of Bega, finding that it had the right to use the distinctive peanut butter trade dress. The Court confirmed that the sale or licensing of unregistered trade marks is not possible without assigning the underlying goodwill of the business. It came to the conclusion that Bega had acquired all rights to the peanut butter trade dress, including the underlying goodwill, and could continue using it in relation to its peanut butter. The Court also awarded damages against Kraft/Heinz for infringing Bega's intellectual property.
A key factor in the Court's decision was the fact that the trade dress previously owned by Kraft could have been protected as a registered trade mark but it had never in fact been registered. The Court fight between Bega and Kraft could likely have been avoided if a registered trade mark had been obtained. Instead, both sides had to go to Court to try prove that they had exclusive rights to the use of the unregistered trade mark.
Benefit of registering trade marks
The case is a timely reminder of the value of a registered trade mark. If Kraft had registered the distinctive Kraft peanut butter trade dress as a trade mark it would have been in a much stronger position to retain rights in its intellectual property.
In addition to trade dress, trade marks can also be a shape (the Coca Cola bottle), a colour (purple for Cadbury chocolates or the orange colour of Veuve Clicquot's champagne), a sound (the Nokia ring tone) and even a scent (eucalyptus scented golf tees).
Colour, shape, lids, jars and trade dress are important features and should be protected as registered trade marks.
The best protection by far is to register the trade mark under the Trade Marks Act 1995 (Cth). This solution is low cost, and results in an Australia-wide, potentially perpetual, statutory monopoly in the brand. Also, once a mark is registered, enforcement is relatively simple as you don't need to prove title.
A search of the trade mark register shows that Bega has now filed two trade mark applications to protect the trade dress in the smooth and crunchy versions of the peanut butter.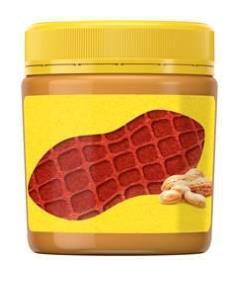 The content of this article is intended to provide a general guide to the subject matter. Specialist advice should be sought about your specific circumstances.