The hospitality industry in Australia is a vital and thriving sector that plays a critical role in the country's economy.
In Cathro and Partners latest whitepaper titled "The Hospitality Industry in Australia: Understanding Current Dynamics and Anticipating Future Shifts" we consider the Covid interruptions between March 2020 and February 2022, the historically low unemployment rate, the changing global outlooks impact on the industry to date and the key factors that will effect different sub sectors in the industry through FY2024 and beyond.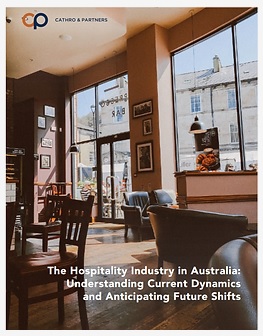 To download a copy of the paper, please click the link here.
The content of this article is intended to provide a general guide to the subject matter. Specialist advice should be sought about your specific circumstances.