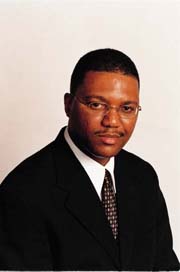 The Executive Committee of the Anguilla Financial Services Association (AFSA) has undergone a reshuffle after its recent AGM resulting in the re-election of Alex Richardson as President. AFSA comprises senior practitioners from Anguilla's financial services sector. It participates – with the Government of Anguilla - in several-joint committees specifically on marketing and promotion, legislation and the ongoing development of Anguilla's Commercial Online Registration Network (ACORN).
Mr Richardson says AFSA and its Joint Committees will continue to focus on developing Anguilla's financial-services sector and to position it in the global-market place as the jurisdiction of choice in the 21st Century. Both AFSA and the Government of Anguilla will seek to ensure that the Government's policy of best practices in financial services and improved standards are implemented.
"Anguilla is a well-regulated jurisdiction offering high-quality financial services spearheaded by the world's most innovative company registration system, ACORN. To date company incorporations are significantly up over last year and more practitioners, particularly overseas-trust companies, are showing an interest in Anguilla by expressing a desire to become overseas agents of the ACORN system," said Mr Richardson.
Alex Richardson is Head of the Anguilla office of the law firm, Harney Westwood & Riegels. He is a former Deputy-Director of Financial Services within The Government of Anguilla's Financial Services Department
AFSA's new Executive Committee comprises seven members. In addition to Alex Richardson, they are: Graham Crabtree of CEG Limited, Vice-President and Chair of the Finance Committee. Joseph Brice is Secretary and is the Managing Director of Intertrust (Anguilla) Limited. Kenneth Porter of Keithley Lake & Associates is Assistant Secretary and is the Chair of the Legislation Committee. Ms. Palmavon Webster is responsible for Marketing and Promotion within AFSA and is the Chair of the Marketing and Promotions Committee. She is a Partner at Webster & Dyrud along with John Dyrud who is Chair of the Ethics Committee and is a past President of AFSA. Robert McNair, Managing Director of Talisman Securities Ltd. is Chair of the Education and Training Committee.
AFSA's aims and objectives are to work with the Government of Anguilla in promoting and developing Anguilla as a reputable financial services centre paying particular attention to ensuring that members and their clients conduct their business in an ethical manner. Emphasis is also placed on providing persons involved in the industry with sound-training programmes.
Membership includes legal and accounting firms, trust and insurance companies, commercial banks, company managers, and companies providing investment advice and stock brokerage services. As well as other companies providing support services to the financial-services sector.
The content of this article is intended to provide a general guide to the subject matter. Specialist advice should be sought about your specific circumstances.