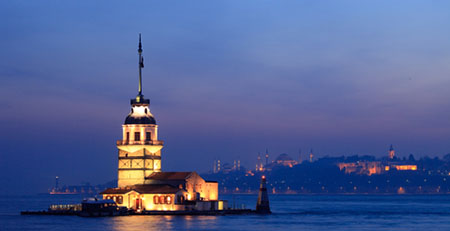 Mondaq Turkey: Competition and Antitrust Advice Centre
The Turkey Competition and Antitrust MAC has been produced by ELIG Gürkaynak Attorneys-at-Law.
ELIG Gürkaynak Attorneys-at-Law has the largest competition law practice in Turkey with 45 lawyers. In addition to unparalleled experience in merger control issues, ELIG Gürkaynak has vast experience in defending companies before the Turkish Competition Board in all phases of antitrust investigations, abuse of dominant position cases, leniency handlings, and before the courts on issues of private enforcement of competition law, along with appeals of the administrative decisions of the Turkish Competition Authority.
ELIG Gürkaynak represents clients in the widest variety of competition law matters, while also collaborating with numerous international law firms. The firm's broad client base includes national and multinational corporations, conglomerates, business associations, financial institutions, partnerships and individuals.
Navigating MAC Content:
Content selection: The "Related Guides" tab, located on the right of your screen, is your navigation hub. Core topics break down into more detailed and specific topic areas.
Search results: After selection a collated list of results can be found in the main body of the MAC page.
Title selection: Click to view full content page and to print, email or forward on. Via the right hand column, navigate to "Other Guides" and where available, to relevant "Supporting Documents".
Follow up actions: The bottom section of each page presents a number of actionable options for users:
Contact the author

Download template

Email firm

More from this firm

View website

Meet the experts
In addition to the key search and filtering functionality, the Competition and Antitrust MAC offers a number of other useful services, including:
Related articles

Significant recent cases

Useful resources, including relevant associations and sector insight

Upcoming events

Sponsor details
Our Competition and Antitrust Advice Centre Experts:
Most Popular
Recent Documents from our Experts
Latest Documents
from our Experts
Other Turkey Advice Centres
Turkish Competition Board case summaries.
The most recent developments within our firm and practice areas.
ELIG Gürkaynak quarterly newsletter, Legal Insights Quarterly, which includes a collection of essays for informational purposes.
A collection of articles, essays and reports written by our experts.
Information on upcoming or recent events and conferences hosted by ELIG Gürkaynak Attorneys-at-Law.
ELIG Gürkaynak has hosted a Turkish competition law webinar in collaboration with Lexology. During the webinar, head of our competition law and regulatory practice, Mr. Gönenç Gürkaynak, introduces remedies and Phase II reviews under the Turkish merger control regime.
Translation