Wishlist Giving Day provides the opportunity for the local community, patients, health staff and businesses to rally together to support their local hospitals.
Please join us in helping to raise much-needed funds for vital medical equipment, services, beneficial new research projects and emergency accommodation for patients and their families.
Every donation received on 25 March 2021 will be doubled!
You never know when you or a loved one might need the help of your local hospital – show your support and donate to help those undergoing cancer treatment, provide comfort to palliative care patients or help make the hospital experience better for our youngest patients, like Harrison pictured below.
Give a little, help a lot.
Click here to donate early or sign up for notifications.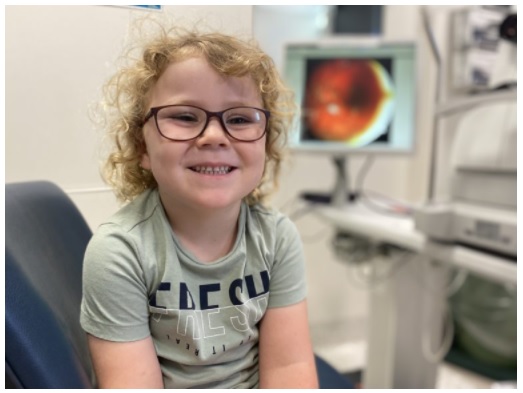 Pic: Harrison, a young patient treated by the local ophthalmology team with Wishlist funded equipment.