Taft Stettinius & Hollister
Established in 1885, Taft is a nationally recognized law firm with approximately 625 attorneys and offices in Cincinnati, Cleveland, Columbus, Dayton and Delaware, Ohio; Chicago, Ill.; Indianapolis, Ind.; Minneapolis, Minn.; Covington, Ky.; Denver, Colo.; Phoenix, Ariz.; and Washington, DC. Taft attorneys serve individuals and businesses worldwide, in both mature and emerging industries.
ARTICLES
AUTHORS
EVENTS
PRESS RELEASES
ARTICLES
Generating articles
EVENTS
14 Dec 2022 Webinar: Indianapolis United States
Join Taft for a virtual discussion highlighting significant corporate and M&A decisions from the second half of 2022. In this webinar, our panelists will discuss noteworthy cases, including, among others:
Twitter, Inc. v. Musk — A recap on developments leading to trial and the recent stay.
Kodiak Building Partners v. Adams — Restrictive covenants in M&A deals.
The Court of Chancery's recent spate of three Section 220 Books and Records cases (Rivest v. Hauppauge, Hightower v. SharpSpring, Inc., NVIDIA Corp. v. City of Westmoreland) — Important lessons learned about scope, who can obtain books and records, and preserving confidentiality.
PRESS RELEASES
Generating prs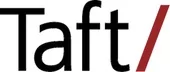 Contact Details
Indianapolis
Email
Website
One Indiana Square
Suite 3500
Indianapolis
United States