Minden Gross LLP
Minden Gross LLP is a full service business law firm providing counsel in the broad areas of real estate, corporate/commercial transactions, litigation, securities and capital markets, and employment and labour law with global reach through Meritas Law Firms Worldwide. We also advise clients in personal matters related to tax and estate planning.
ARTICLES
AUTHORS
EVENTS
PRESS RELEASES
ARTICLES
Generating articles
EVENTS
08 Feb 2023 Conference: Ontario Canada
Tax lawyer Samantha Prasad and Wills and Estates lawyer Jennifer A.N. Corak will be presenting and moderating at the Ontario Legal Conference: Family, Trusts & Estates Law on February 8 to 9, 2023, hosted by the Ontario Bar Association.
Samantha will co-present "Business Succession Planning Part 1: Best Practices for Estate Planning and Corporate Assets" and Jennifer will be a moderator on "Key Family Law Act Provisions for the Surviving Spouse" and "Best Kept Secrets: Little Used but Extremely Helpful Tips and Tricks for Estate Planning".
PRESS RELEASES
Generating prs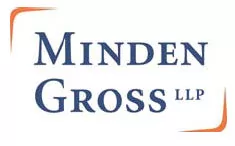 Contact Details
Toronto
Email
Website
145 King Street West
Suite 2200
Toronto
Canada