Esin Attorney Partnership
Esin Attorney Partnership, a member firm of Baker & McKenzie International, has long been a leading provider of legal services in the Turkish market. We provide our clients with top-quality advice and excellent service, all performed to the highest international standard.
ARTICLES
AUTHORS
PRESS RELEASES
ARTICLES
Generating articles
PRESS RELEASES
Esin Attorney Partnership
The European Bank for Reconstruction and Development invests in bonds issued by Ronesans Holding A.S. (Ronesans Holding), one of Turkey's largest construction and infrastructure companies.
Esin Attorney Partnership
On 24 November 2015, The Legal 500 hosted the GC Powerlist reception, sponsored by Esin Attorney Partnership and Baker & McKenzie at Les Ottomans hotel in Istanbul.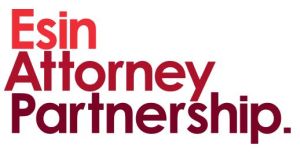 Contact Details
Istanbul
Email
Website
Ebulula Mardin Cad. Gul Sok. No. 2
Maya Park Tower 2
Akatlar - Besiktas 34335
Istanbul
Turkey
The Mondaq Awards
Contributor Most Read
Turkey September 2020
Turkey July 2020
Turkey May 2020
Turkey April 2020
Turkey December 2019
Turkey November 2019
Turkey May 2019
Most Popular Article