Chile

: Overview And Findings: Recent Study On The Productivity Of The Chilean Mining Industry

Last Updated: 18 August 2017

Productivity in Chile´s mining industry has lagged that of other developed mining jurisdictions for some time. In response to these concerns, the government conducted a study through Comisión Nacional de Productividad (CNP). The study consisted of the following:
Collaborative report between CNP, Mining Ministry, Cochilco, Mining Council, Fundación Chile, Matrix Consulting and many others.
Benchmark analysis comparing 12 Chilean operations from large scale copper mining with best practice operations from Australia, Canada, United States, Peru and Sweden (sample is 30% of world production)
Over 500 interviews in 12 Chilean mines, 7 international best practice mines (1 Australian), suppliers, contractors, institutions, and experts.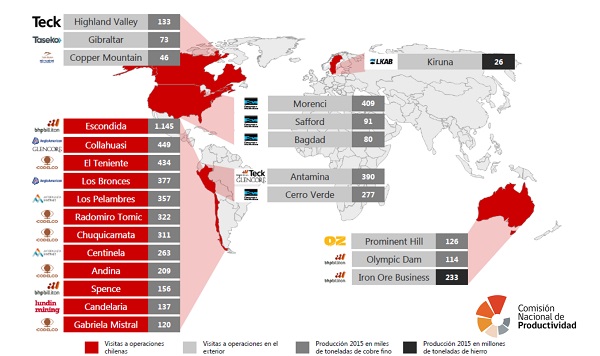 Alfie Ulloa detailed last April, at Cesco Copper week, that the data collected show impo
Register for Access and our Free Biweekly Alert for
This service is completely free. Access 250,000 archived articles from 100+ countries and get a personalised email twice a week covering developments (and yes, our lawyers like to think you've read our Disclaimer).
Some comments from our readers…
"The articles are extremely timely and highly applicable"
"I often find critical information not available elsewhere"
"As in-house counsel, Mondaq's service is of great value"
Mondaq Advice Centre (MACs)
Up-coming Events Search
Tools