Hungary

: What Reasons Could Lead To The Sale Of A Company?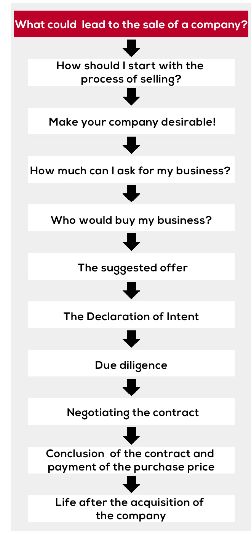 What happens in business is always unpredictable - any businessman is aware of this. Anything could happen. Good times and bad times alternate each other, and it might occur that - in order to remain in competition - a change of ownership is the only solution. The idea of selling one's company might come up when the younger generation won't be continuing the business when the older one plans to retire. It could also happen that the person in question desires to get involved in other areas of life. And then comes the big question: Should I sell my business?
The MM's new series of articles introduces the reader in the process of selling a company, presenting the details, meanwhile the big picture of the process c
Register for Access and our Free Biweekly Alert for
This service is completely free. Access 250,000 archived articles from 100+ countries and get a personalised email twice a week covering developments (and yes, our lawyers like to think you've read our Disclaimer).
Some comments from our readers…
"The articles are extremely timely and highly applicable"
"I often find critical information not available elsewhere"
"As in-house counsel, Mondaq's service is of great value"
Mondaq Advice Centre (MACs)
Up-coming Events Search
Tools