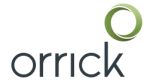 UK

: High Court Ruling On Brexit

On November 3, 2016 the UK High Court handed down a ruling1 preventing the UK government from triggering Article 50 TFEU – the EU legislation triggering the start of the administrative procedure for the UK's exit from the EU – without parliamentary approval.

Following the referendum on June 23, 2016, where the UK voted to leave the EU, Prime Minister Theresa May and the UK government announced that they would use the Crown's prerogative powers to trigger

Register for Access and our Free Biweekly Alert for

This service is completely free. Access 250,000 archived articles from 100+ countries and get a personalised email twice a week covering developments (and yes, our lawyers like to think you've read our Disclaimer).

Events from this Firm

26 Jun 2018, Other, New York,

United States

Please join professionals from all facets of the Public Finance industry (issuers, borrowers, bankers, financial advisors, etc.) along with Orrick's Public Finance Group for an evening celebrating diversity in the profession and Orrick's reaching a diversity milestone of 51% diversity in its public finance group.

26 Jun 2018, Speaking Engagement, Chicago,

United States

Partner Emily Tabatabai will be a presenter at the Student Privacy Bootcamp presented by the Future of Privacy Forum.

27 Jun 2018, Webinar, New York,

United States

Global Head of Diversity & Inclusion, Joi Bourgeois, will be a panelist during an interactive, live webcast examining the issues of diversity and elimination of bias in corporate legal departments and law firms.
In association with
Mondaq Advice Centre (MACs)
Related Video
Up-coming Events Search
Tools