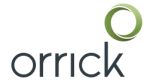 Chad

: China's And Japan's Antitrust Enforcement Agencies Warm Up To Each Other

Although China and Japan have very different histories regarding their antitrust laws, antitrust enforcement officials from the two countries have recently taken steps to open a formal dialogue. This is a welcome development for Chinese and Japanese companies, as well as for foreign companies that do business in China and Japan, and it continues the trend of increased communication, cooperation and coordination among national enforcement agencies. There remains an open question, however, as to how convergence among Asian antitrust enforcement agencies will affect possible convergence with agencies in the United States, the European Union and the rest of the world.

Japan's first anti-monopoly law has been developing for 70 years since it was adopted in 1947. Recently, the Japan Fair Trade Commission (JFTC) has been taking steps to enhance its authority and bring greater clarity to potentially anticompetitive conduct that will draw the JFTC's attention.

Register for Access and our Free Biweekly Alert for

This service is completely free. Access 250,000 archived articles from 100+ countries and get a personalised email twice a week covering developments (and yes, our lawyers like to think you've read our Disclaimer).

Events from this Firm

26 Jun 2018, Other, New York,

United States

Please join professionals from all facets of the Public Finance industry (issuers, borrowers, bankers, financial advisors, etc.) along with Orrick's Public Finance Group for an evening celebrating diversity in the profession and Orrick's reaching a diversity milestone of 51% diversity in its public finance group.

27 Jun 2018, Webinar, New York,

United States

Global Head of Diversity & Inclusion, Joi Bourgeois, will be a panelist during an interactive, live webcast examining the issues of diversity and elimination of bias in corporate legal departments and law firms.

27 Jun 2018, Webinar, New York,

United States

Join our Global Employment Law Team for their firsthand observations on hot topics in 2018 affecting multinationals – from remote working to pay gap reporting and the gig economy.
Some comments from our readers…
"The articles are extremely timely and highly applicable"
"I often find critical information not available elsewhere"
"As in-house counsel, Mondaq's service is of great value"
Mondaq Advice Centre (MACs)
Up-coming Events Search
Tools