Norway

: Trademarks In Telemark: Five Brands And Other Things To Look For At PTMG In Oslo
I am excited to be traveling to Norway next week to attend my first conference of the Pharmaceutical Trade Marks Group in Oslo. Not having been to PTMG before, I can't offer much insight on the conference, but since I lived in Oslo for a year many years ago, I do have a bit to say about the host city. In the spirit of a smorgasbord, here are five things I'm looking forward to about the trip, with a little Norwegian trademark trivia thrown in.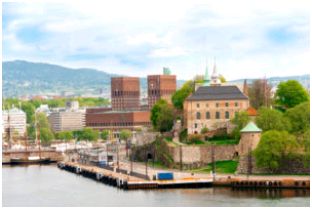 Holmenkollen
The ski jump at Holmenkollen, which overlooks Oslo from a ritzy hilltop neighborhood, offers stunning views over the city and the fjord. Jutting up from a mountainside and visible from miles around, it has always been a
Register for Access and our Free Biweekly Alert for
This service is completely free. Access 250,000 archived articles from 100+ countries and get a personalised email twice a week covering developments (and yes, our lawyers like to think you've read our Disclaimer).
Events from this Firm
25 Apr 2018, Speaking Engagement, Boston,
United States
TiE Boston and Babson College join Boston Blockchain Week (April 23 - 27) - the largest gathering of blockchain founders, developers, and funders in Boston/Cambridge.
1 May 2018, Conference, Boston,
United States
The Solar + Storage event will take place in two locations with a live video stream connecting panelists and guests in Boston and New York.
9 May 2018, Webinar, Boston,
United States
What does the generalist in-house counsel need to know about protecting designs? Designs occupy a unique space in intellectual property. In the U.S., designs are protected under the patent laws, while in Europe, designs are typically protected under industrial design law. Overlapping protection for designs also exists in the U.S. and Europe through copyright law and through trademark law as it applies to trade dress.
Some comments from our readers…
"The articles are extremely timely and highly applicable"
"I often find critical information not available elsewhere"
"As in-house counsel, Mondaq's service is of great value"
Mondaq Advice Centre (MACs)
Up-coming Events Search
Tools