7 Months to Go
Any entity processing personal data on your behalf (i.e., your vendors) must have a written contract in place. The GDPR requires specific language in your vendor contracts.
Review steps 1-4 below to bring your contracts in compliance with the GDPR.
Click here to download the full PDF version of this client alert.
Click here for a PDF that will help you determine whether the GDPR applies to your company.
Our GDPR Compliance Task Force is available to assist and advise clients in efficiently addressing GDPR-related issues.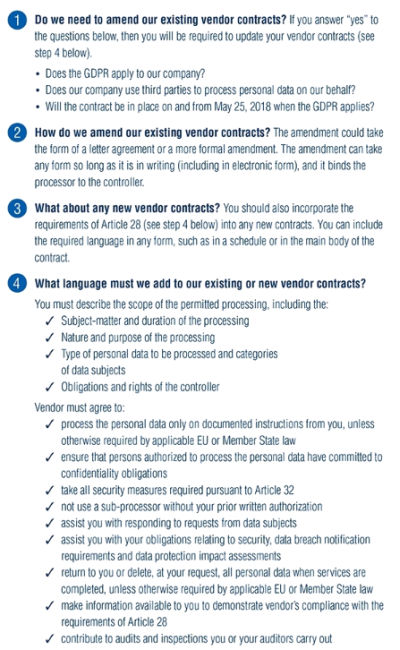 The content of this article is intended to provide a general guide to the subject matter. Specialist advice should be sought about your specific circumstances.