United States

: 10 Trademark Cases About Yo Mama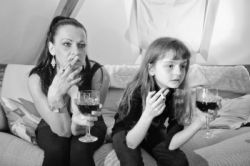 Anna Jarvis led the efforts to establish the first official celebration of Mother's Day in 1908, during which she honored her own mother, Ann Maria Reeves Jarvis, a Civil War-era social activist. But about a dozen years after that first celebration, Anna Jarvis had become the holiday's most vocal opponent. Why? Commercialization. The floral and greeting card industries had already taken over her idea, converting sentimentality into sales. Jarvis, who never became a mother herself, is reported to have said:
A printed card means nothing except that you are too lazy to write to the woman who has done more for you than anyone in the world. And candy!
Register for Access and our Free Biweekly Alert for
This service is completely free. Access 250,000 archived articles from 100+ countries and get a personalised email twice a week covering developments (and yes, our lawyers like to think you've read our Disclaimer).
Events from this Firm
28 Mar 2018, Webinar, Boston,
United States
What does the generalist in-house counsel need to know about copyright? While patents and trademarks often receive the lion's share of an organization's intellectual property focus, copyrights comprise a critical third prong to a healthy overarching IP strategy – even for companies whose products and services involve little or no content creation.
19 Apr 2018, Workshop, Boston,
United States
1 May 2018, Conference, Boston,
United States
The Solar + Storage event will take place in two locations with a live video stream connecting panelists and guests in Boston and New York.
In association with

Mondaq Advice Center (MACs)
Related Video
Up-coming Events Search
Tools