U.S. Citizenship and Immigration Services announced yesterday a redesign to the Permanent Resident Card (also known as a Green Card) and the Employment Authorization Document (EAD) as part of the Next Generation Secure Identification Document Project. USCIS will begin issuing the new cards on May 1, 2017.
These redesigns use enhanced graphics and fraud-resistant security features to create cards that are highly secure and more tamper-resistant than the ones currently in use.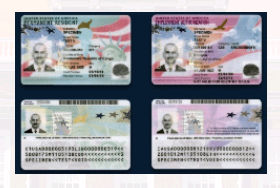 Some cards issued after May 1 will however use current designs. USCIS has stated that it "will continue using existing card stock until current supplies are depleted. Both the existing and the new Green Cards and EADs will remain valid until the expiration date shown on the card."
The content of this article is intended to provide a general guide to the subject matter. Specialist advice should be sought about your specific circumstances.