United States

: Supreme Court Holds Cheerleader Uniform Designs Are Copyrightable

On March 22, 2017, the Supreme Court held that decorative designs affixed to cheerleader uniforms may be entitled to copyright protection under the Copyright Act of 1976. The decision determined the proper approach to analyzing whether and how pictorial, graphic, or sculptural features can be identified separately from the utilitarian aspects of a useful article, potentially making such features eligible for copyright protection.

Varsity Brands, Inc., Varsity Spirit Corporation, and Varsity Spirit Fashions & Supplies, Inc. (together, "Varsity Brands") design, manufacture, and sell cheerleading uniforms. Varsity Brands holds numerous U.S. copyright registrations for uniform designs, including the following: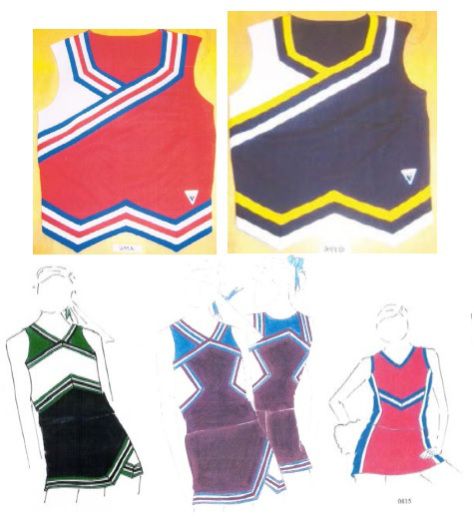 Alleging copyright infringement, Varsity Brands sued Star Athletica, LLC after seeing Star Athletica's advertisements for cheerleading uniforms that
Register for Access and our Free Biweekly Alert for
This service is completely free. Access 250,000 archived articles from 100+ countries and get a personalised email twice a week covering developments (and yes, our lawyers like to think you've read our Disclaimer).
Events from this Firm
21 Mar 2018, Conference, Adelaide,
Australia
Finnegan is a sponsor of the Licensing Executives Society of Australia and New Zealand's Annual Conference.
22 Mar 2018, Conference, Washington, DC,
United States
Finnegan is a sponsor of the second annual PTAB Bar Association Conference. The program will take place at the Ritz-Carlton in Washington, DC.
23 Mar 2018, Seminar, Virginia,
United States
Finnegan partner Li Feng will present "Challenges and Strategies in Antibody Patenting" at the 10th annual International Congress of Antibody: The Future Star of Biomedicine, hosted by BIT Congress.
In association with

Mondaq Advice Center (MACs)
Related Video
Up-coming Events Search
Tools