United States

: FINRA Submits Final Pay-to-Play Provision For SEC Approval

When the average American looks back on the close of another holiday season, they think about all the longstanding traditions that were renewed yet again – the family gatherings, the holiday parties, the celebrations of faith, and the resolutions for self improvement. When we here at the Pay-to-Play Law Blog look back on the end of the holiday season, we gaze warmly back at the Federal Register and determine which of our favorite regulatory agencies left a surprise under the tree for our loyal readers. We know, we know... we're the Ebenezer Scrooge of legal blogs.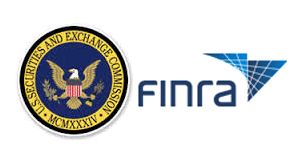 One of this year's regulatory gift givers is a repeat holiday patron – the Financial Industry Regulatory Authority (FINRA) – that prelimina
Register for Access and our Free Biweekly Alert for
This service is completely free. Access 250,000 archived articles from 100+ countries and get a personalised email twice a week covering developments (and yes, our lawyers like to think you've read our Disclaimer).
Events from this Firm
31 Jan 2018, Seminar, Singapore,
Singapore
Dentons Rodyk Academy is pleased to present a series of Breakfast Seminars covering various domains of IP, IP in tax planning, as well as Data Privacy.
19 Apr 2018, Other, Singapore,
Singapore
Organised with the support of the NUS Legal Analysis Research & Communications (LARC) Programme, Dentons Rodyk Moots 2018 is a mooting competition to showcase the best of the LARC Mooters.
8 May 2018, Seminar, New York,
United States
Please plan to join us at our annual Denver Government Contracts Briefing. As in previous years, the complimentary and exclusive meeting will cover the latest developments in the government contracting industry.
In association with

Mondaq Advice Center (MACs)
Related Video
Up-coming Events Search
Tools