United States

: BSA's Misleading and Unsavory Tactics in Software Audits
The BSA Targets Small and Mid-Size Businesses, Extracting Settlements with Threats of Huge Damages.
Photo Caption: The Sweater Analogy. Here I am wearing my favorite old sweater. Even if I can't find a receipt for this sweater, that does not prove it is stolen. The same is true for software, although the BSA would have you believe otherwise.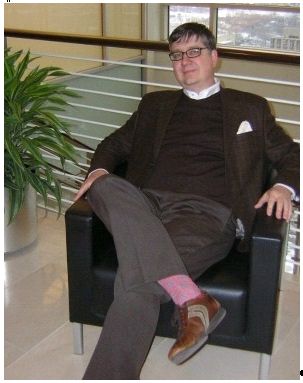 BSA's Misleading Form Letters.
For over a decade I have represented scores of corporate clients from all over the country in software audits and license disputes involving the Business Software Alliance or "BSA".
These disputes usually begin with a form letter to the company (the audit target) from the BSA itself or one of its outside law firms:
This law firm has been retained by the BSA / The Software Alliance in connection with its investigation of p
Register for Access and our Free Biweekly Alert for
This service is completely free. Access 250,000 archived articles from 100+ countries and get a personalised email twice a week covering developments (and yes, our lawyers like to think you've read our Disclaimer).
In association with

Mondaq Advice Center (MACs)
Related Video
Up-coming Events Search
Tools