In February this year, Matthew Harris spoke to the Law Society Gazette after the IP Bill was passed without amendments. It was reported as follows: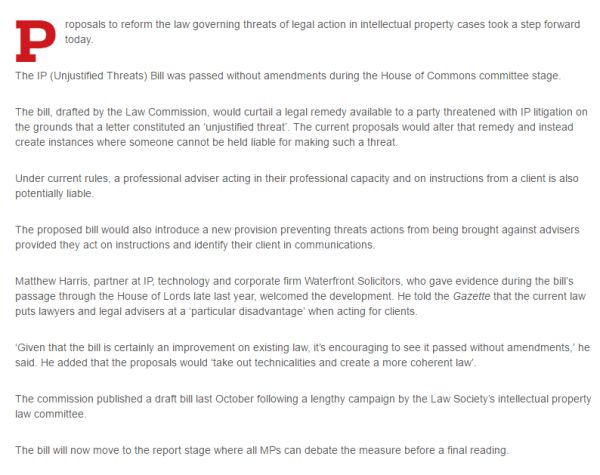 Read the full article here.
On 21 March 2017, the IP Bill completed the final report stage and third reading in the House of Commons and passed back to the House of Lords. Given that the Bill passed the report stage and third reading without amendments, there are no amendments for the House of Lords to consider and it is therefore ready to be given Royal Assent.
The content of this article is intended to provide a general guide to the subject matter. Specialist advice should be sought about your specific circumstances.