UK

: Fabric "Ticket Stamp" Protected As Both An Artistic And Literary Work

Abraham Moon & Sons Ltd v Thornber and others
Background
The claimant, Abraham Moon Limited, designed a fabric in 2004, which it called "Skye Sage", which had been sold as a furnishing fabric since 2005. It became one of their bestsellers. In 2010, the claimant discovered that a company called "Art of the Loom" was selling a furnishing fabric similar to theirs, called "Spring Meadow". The Spring Meadow fabric was available at John Lewis, one of the claimant's best customers and proceedings eventually followed1.
The claimant's Sky Sage fabric is shown below on the left. The infringing Spring Meadow fabric is shown on the right.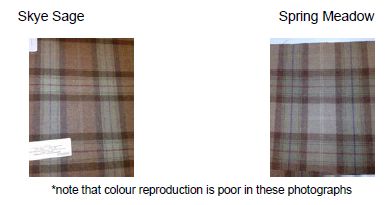 The claimants alleged copyright infringement. Copyright was argued to subsist both in the fabric itself and in the "ticket stamp" used to make the fabric itself. A ticket stamp is essentially a piece of paper (in th
Register for Access and our Free Biweekly Alert for
This service is completely free. Access 250,000 archived articles from 100+ countries and get a personalised email twice a week covering developments (and yes, our lawyers like to think you've read our Disclaimer).
In association with
Mondaq Advice Centre (MACs)
Related Video
Up-coming Events Search
Tools