UK

: Tying Tax into UCITS IV Evolution of an Efficiency Package

The UCITS IV Directive is set to level the playing field in the European asset management industry. But how will the Directive translate in the world of tax?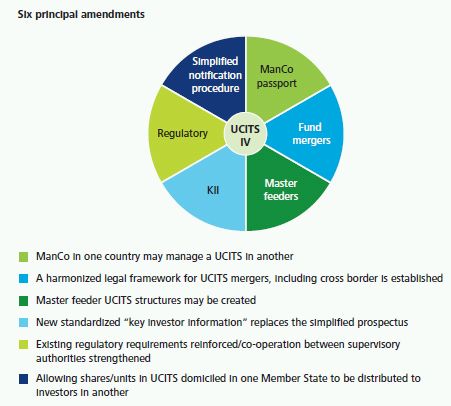 The European Parliament adopted Undertaking for Collective Investment in Transferable Securities (UCITS) IV in January 2009 with the aims of further strengthening the harmonized regime for investment funds, implementing measures to reduce time delays and costs for bringing investment funds to market and more generally making operations and distribution more cost efficient.
The six principal amendments, shown left, will be made to the UCITS regime as part of the Efficiency Package.
However, the Directive does not include amendments in respect of tax. It is recognised that, taken in isolation, the proposals should result in a reduction of the number of management companies, a new wave of fund me
Register for Access and our Free Biweekly Alert for
This service is completely free. Access 250,000 archived articles from 100+ countries and get a personalised email twice a week covering developments (and yes, our lawyers like to think you've read our Disclaimer).
In association with
Mondaq Advice Centre (MACs)
Related Video
Up-coming Events Search
Tools