Turkey

: The Political Economy Of Turkish Stream
Introduction: Gas demand in Turkey and gas import routes of Russia
For countries that do not have their own gas deposits, import dependency turns out to be a substantial concern. Not only the potential will and the ability of the resource-holder countries to use natural gas as a political weapon, but also the political instabilities in the transit countries have been one of the issues that raise concerns in the consuming countries. These concerns led the consuming countries to search for stable suppliers with safe routes for delivery.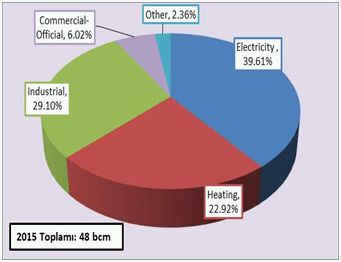 It is not a big surprise when Turkish policymakers embrace energy pipeline projects that trespass Turkish territory especially towards Europe where the real stable and cash-paying energy market is believed to exist. Baku-Tbilisi-Ceyhan crude oil pipeline, the South Caucasus Gas Pipeline, Blue Stream Gas Pipeline, failed N
Register for Access and our Free Biweekly Alert for
This service is completely free. Access 250,000 archived articles from 100+ countries and get a personalised email twice a week covering developments (and yes, our lawyers like to think you've read our Disclaimer).
Some comments from our readers…
"The articles are extremely timely and highly applicable"
"I often find critical information not available elsewhere"
"As in-house counsel, Mondaq's service is of great value"
Mondaq Advice Centre (MACs)
Up-coming Events Search
Tools