Turkey

: Trends In Non-License Power Generation
1. Overview
The amendments in the legislative and regulatory landscape regarding the electricity market in 2013 have paved the way for a rally towards non-license power generation based on renewable resources. The increase in the capacity allowed for non-license generation to 1 MW together with the increase in the attractiveness of the feed-in tariff prices (due partly to exchange rates and partly to the low levels of wholesale prices) are deemed responsible for such a rally. Both domestic and international investors are now highly interested in and have actually been involved in non-license power generation.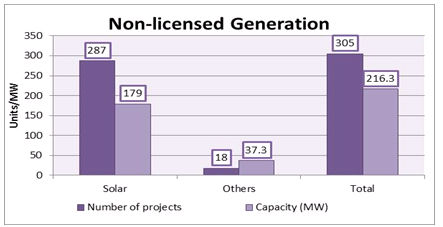 Non-license power generation based on solar turned out to be most attractive type. Based on Turkey Electricity Distribution Company (TEDAŞ) data published on 16 September 2015, 287 out of 305 projects that have been commissioned (approved
Register for Access and our Free Biweekly Alert for
This service is completely free. Access 250,000 archived articles from 100+ countries and get a personalised email twice a week covering developments (and yes, our lawyers like to think you've read our Disclaimer).
Some comments from our readers…
"The articles are extremely timely and highly applicable"
"I often find critical information not available elsewhere"
"As in-house counsel, Mondaq's service is of great value"
Mondaq Advice Centre (MACs)
Up-coming Events Search
Tools