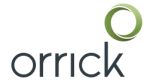 Italy

: Validity Of Preliminary Contractual Arrangements

The United Sections of the Italian Supreme Court (Corte di Cassazione a Sezioni Unite) recently issued a remarkable ruling in relation to the validity of Italian law preliminary agreements contemplating the subsequent execution of further preliminary agreements (the so called "preliminare di preliminare"), by decision no. 4628/2015 (the "Decision").

In particular, the Decision addresses the enforceability under Italian law of a binding arrangement whereby the parties agree, subject to certain conditions precedent, to enter into a subsequent preliminary agreement, which in turn contemplates the execution of a final agreement.

This brief note is aimed at summarizing the main contents of the Decision, which we believe is also relevant for acquisition transactions (both share and asset deals

Register for Access and our Free Biweekly Alert for

This service is completely free. Access 250,000 archived articles from 100+ countries and get a personalised email twice a week covering developments (and yes, our lawyers like to think you've read our Disclaimer).

Events from this Firm

26 Jun 2018, Other, New York,

United States

Please join professionals from all facets of the Public Finance industry (issuers, borrowers, bankers, financial advisors, etc.) along with Orrick's Public Finance Group for an evening celebrating diversity in the profession and Orrick's reaching a diversity milestone of 51% diversity in its public finance group.

26 Jun 2018, Speaking Engagement, Chicago,

United States

Partner Emily Tabatabai will be a presenter at the Student Privacy Bootcamp presented by the Future of Privacy Forum.

27 Jun 2018, Webinar, New York,

United States

Global Head of Diversity & Inclusion, Joi Bourgeois, will be a panelist during an interactive, live webcast examining the issues of diversity and elimination of bias in corporate legal departments and law firms.
Some comments from our readers…
"The articles are extremely timely and highly applicable"
"I often find critical information not available elsewhere"
"As in-house counsel, Mondaq's service is of great value"
Mondaq Advice Centre (MACs)
Up-coming Events Search
Tools