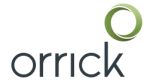 Italy

: La Tassazione Del Trust Non Commerciale Alla Luce Del Disegno Di Legge Di Stabilità 2015

L'art. 44 del Disegno di Legge di Stabilità 2015 introduce una modifica al regime di tassazione dei dividendi percepiti dagli enti non commerciali, diminuendo notevolmente la quota esclusa da tassazione. La modifica, se approvata, avrà effetti assai rilevanti, fra gli altri, per i Trust che detengono partecipazioni societarie.
La tassazione dei dividendi percepiti dai Trust non commerciali. La fine di un'epoca?
Preliminarmente, è nec
Register for Access and our Free Biweekly Alert for
This service is completely free. Access 250,000 archived articles from 100+ countries and get a personalised email twice a week covering developments (and yes, our lawyers like to think you've read our Disclaimer).
Events from this Firm
26 Jun 2018, Other, New York,
United States
Please join professionals from all facets of the Public Finance industry (issuers, borrowers, bankers, financial advisors, etc.) along with Orrick's Public Finance Group for an evening celebrating diversity in the profession and Orrick's reaching a diversity milestone of 51% diversity in its public finance group.
26 Jun 2018, Speaking Engagement, Chicago,
United States
Partner Emily Tabatabai will be a presenter at the Student Privacy Bootcamp presented by the Future of Privacy Forum.
27 Jun 2018, Webinar, New York,
United States
Global Head of Diversity & Inclusion, Joi Bourgeois, will be a panelist during an interactive, live webcast examining the issues of diversity and elimination of bias in corporate legal departments and law firms.
Some comments from our readers…
"The articles are extremely timely and highly applicable"
"I often find critical information not available elsewhere"
"As in-house counsel, Mondaq's service is of great value"
Mondaq Advice Centre (MACs)
Up-coming Events Search
Tools