Executive Summary
Cultivating corporate culture can be part of your competitive strategy to increase shareholder value. It provides you with a degree of invisibility against your rivals, and allows your bank to adapt with flexibility to new conditions in such a way you will catch the competition unaware. Yet all too often, while senior executives will manage change by addressing strategic policy and process issues, they pass off the third part of the equation – the people – to Human Resources. While HR does have a key role to play, particularly in these days of turbulence and increasing corporate governance, it is a support role. Leadership for cultivating organizational culture, values and reputation in its markets and with all stakeholders (staff, shareholders, customers, suppliers, partners and regulatory and official bodies) rests with the CEO.
In transient Hong Kong, CEO executive development seminars and industry magazines evidence a strong focus on "hard issues" to the detriment of "soft issues." Also locally, recent trends in employment opportunities reflect a strong demand for sales skills which bring in quick and readily tangible results. Overseas, posts for senior executives with strong change management skills are common and reflect long term planning. In a time of huge industry consolidation with mergers, acquisitions and downsizing the norm, this variance gives cause for concern.
Research shows that the majority of change efforts fail and in Asia, the recent Hewitt Asia Pacific survey1 found that companies in the region have much to do if they want to promote a high performance workplace culture. In this article which reinforces the role of the CEO as a leader of the workforce, a skills gap in the boardroom is identified with valuable pointers given on executive sponsorship. The author headed a major culture change programme for a premier global bank, under the leadership of the local CEO.
Full Article
Managing organisational culture is the foremost challenge of any C.E.O. In a highly competitive environment where financial institutions are seeking to retain their existing customer base, obtain more wallet share from existing customers and attract customers away from the competition, a happy and productive workforce is key to improving customer service and strengthening organizational performance.
I. The 3 P's – Policies, Processes …. and People!
However, as financial institutions are re-inventing themselves to meet evolving customer needs and new market requirements, fulfilling the new vision all too often involves mergers and acquisitions, pay-freezes, redundancies and outsourcing. This drives more policy and process changes down the line which in turn require of your workforce a new way of thinking and doing things – in effect, a shift in your current corporate culture. The challenge to implement change is compounded when you are dealing with an inflexible conservative culture, or merging separate companies where staff from the different entities will have their own distinct way of doing things. A clash will ensue, causing energy to be directed inwards to resolve internal conflicts, rather than outwards to meet customer needs.
So much change can trigger shock, anger and denial in the workforce with energies channeled to unproductive activities (see Diagram 1). This makes the ability to navigate the emotional challenge of organizational transformation a key skill requirement for executives.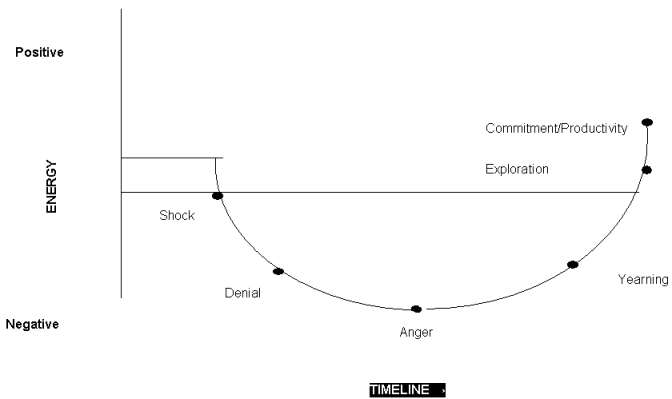 Diagram 1: The Change Curve - A Predictable Process

Fortunately, peoples' responses to change are reasonably predictable. The depth of the curve (amount of energy expended) and the length of the curve (the timeline) are influenced directly by the interventions of management.