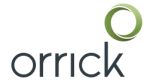 Germany

: German Corporate Law Update: Important Changes In Acquisitions And Investments
For companies interested in investing in, purchasing or selling German companies, here are several recent developments related to Data Privacy and Cybersecurity, M&A, Employment and Tax law that are helpful to keep in mind.
Data Privacy and Cybersecurity
Less than 18 months from now, the new European Data Privacy Regulation ("GDPR") will take effect.  These new data privacy and cybersecurity laws will govern companies in Germany and other European Union member states, including service providers outside the EU that service customers or target European residents, to boost their data privacy compliance programs and adjust their processing operations.  The consequences for noncompliance will be significant.  GDPR authorizes fines of the greater of 4% of global turnover or € 20,000,000.  In addition, depending on the EU Member State, noncompliant companies face significant risk of class actions for injunctions and damages that will likely lea
Register for Access and our Free Biweekly Alert for
This service is completely free. Access 250,000 archived articles from 100+ countries and get a personalised email twice a week covering developments (and yes, our lawyers like to think you've read our Disclaimer).
Events from this Firm
26 Jun 2018, Other, New York,
United States
Please join professionals from all facets of the Public Finance industry (issuers, borrowers, bankers, financial advisors, etc.) along with Orrick's Public Finance Group for an evening celebrating diversity in the profession and Orrick's reaching a diversity milestone of 51% diversity in its public finance group.
27 Jun 2018, Webinar, New York,
United States
Global Head of Diversity & Inclusion, Joi Bourgeois, will be a panelist during an interactive, live webcast examining the issues of diversity and elimination of bias in corporate legal departments and law firms.
27 Jun 2018, Webinar, New York,
United States
Join our Global Employment Law Team for their firsthand observations on hot topics in 2018 affecting multinationals – from remote working to pay gap reporting and the gig economy.
Some comments from our readers…
"The articles are extremely timely and highly applicable"
"I often find critical information not available elsewhere"
"As in-house counsel, Mondaq's service is of great value"
Mondaq Advice Centre (MACs)
Up-coming Events Search
Tools