Savva & Associates wish to express our sincere congratulations to our Associate Partner; Stella C. Koukounis, at SK LAW Group (S. KOUKOUNIS LLC), winner of the Client Choice Award 2015, recognised for her Corporate Tax advice, and also to extend our congratulations to ALL Client Choice Award winning finalists, who we were delighted to meet at the Gala dinner held in London, on February 19 2015.
It really is an honour to be associated with such Senior Corporate counsel of high calibre who values the importance of client care and quality of service. These are the ethics that Savva & Associates abide by whilst working with our clients to ensure that their Cyprus and International structures are established and administered to the highest levels of quality and International standards.
By way of brief background, since 2009, Savva & Associates remain the fastest growing professional services provider in Cyprus. We are acknowledged as the premier corporate service provider in our field as a result of having one of the strongest technical teams on the island, adopting a service minded approach unseen among our competitors, and being the most cost efficient Tier-1 provider in Cyprus.
Our Group consists of three affiliate companies covering the full spectrum of professional services required by our international clients.  Our Group consists of:
1. Savva & Associates, being one of only approximately 113 Cyprus Securities and Exchange licensed fiduciary and corporate services providers, engaged in the fields of taxation, corporate administration, accountancy, fiduciary, investment funds, international trusts, special-license companies and business advisory services based in Cyprus and Canada. We have built a reputation as being one of only a handful of Cyprus firms outside the BIG4 with the technical ability to provide clients with high level tax and VAT advice.
We work with many of the world's largest international tax and accounting firms, including BIG4, to provide high level Cypriot and international tax advisory services, and also provide formation and ongoing administration services regarding Cypriot vehicles (private companies, trusts, regulated investment funds, etc.).
2. SK Law Group, being a licensed Law Firm headed up by advocate Stella C. Koukounis offering a full range of legal services with a particular focus on corporate, commercial, tax, intellectual property and trusts law matters as well as immigration & citizenship services.
3. S&V Audit Services, being a licensed Audit Firm, headed up by Panayiotis Vassiliades, who was previously with PWC for 10 years.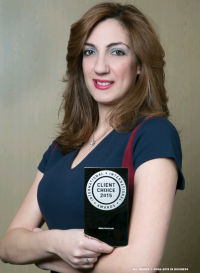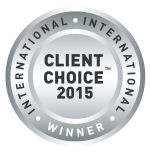 We invite you to join the S&A corporate pages on LinkedIn, Facebook and Twitter to receive our updates on Cyprus and International Tax. For further information regarding our organisation and services please visit www.savvacyprus.com
Please feel free to contact Charles Savva at c.savva@savvacyprus.com or Stella C. Koukounis at s.koukounis@sklawcyprus.com to discuss how we can further collaborate to add value to your organisation and clients worldwide.