| | | |
| --- | --- | --- |
| David Rotfleisch | | Contributor's Advice Centers |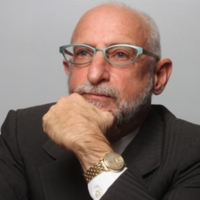 Contact details for
Rotfleisch & Samulovitch P.C.
Tel: +1 416 367 4222
Fax: +1 416 367 8649
2822 Danforth Avenue
Toronto
Ontario
M4C 1M1
Canada

Based on Mondaq users readership, this author is ranked as
Very Popular
in
Canada
for the topics, user groups and industry sectors listed below:
Commodities/Derivatives/Stock Exchanges
Contract of Employment
Employee Benefits & Compensation
Employment and HR
Finance and Banking
Money Laundering
Government, Public Sector
Professional Negligence
Corporate and Company Law
Criminal Law
Capital Gains Tax
Media, Telecoms, IT, Entertainment
Technology
White Collar Crime, Anti-Corruption & Fraud
Rail, Road & Cycling
Real Estate
Transport
Financial Services
Real Estate and Construction
Charges, Mortgages, Indemnities
Fin Tech
Landlord & Tenant - Leases
Directors and Officers
Gaming
Fund Management/ REITs
Litigation, Mediation & Arbitration
Trials & Appeals & Compensation
Family and Matrimonial
Insurance Laws and Products
Property Taxes
Tax
Corporate/Commercial Law
Crime
Insurance
Wills/ Intestacy/ Estate Planning
Withholding Tax
Income Tax
Tax Treaties
Sales Taxes: VAT, GST
Consultant, Accountant in Accountancy Firm, Practicing Accountant
CEO, Owner, Chairman, President, Mng Director
CFO/FD, Inhouse Accountant, Treasurer
Banker, Stockbroker, Analyst, Economist
Director, Vice President, Senior Company Executive
Lawyer in Law Firm, Private Practice, Barrister
Securities & Investment
Accounting & Consultancy
Financial Services & Insurance
Property
* Rankings are based on analysis of the last 12 months of Mondaq readership data across more than 25,000 contributing authors. To be ranked 'Very Popular' an author must be in the top 20% of results within the selected criteria.
Mondaq Advice Centers provide access to Topic Guides, Model Documents, Precedents, Standard Clauses, Model Letters and Checklists across a wide range of specialist business areas.
Click link above to access this firm's available resources.
Contributor's Topics
More...