Article by Doug Black, Q.C., Bill Gilliland, Alex MacWilliam, Miles Pittman, Anne Calverley, Rich Miller, John Hurley, Cyrus Reporter, Ron Stuber and Jerry Farrell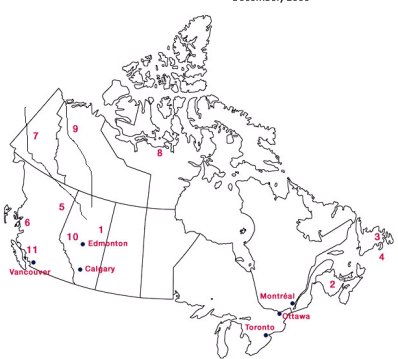 Oil Sands News
After the dramatic retreat in oil sands development in the fourth quarter of 2008, there are new positive signs for the industry that could see a spending revival in the oil sands. Recently, energy companies with interests in the oil sands have been releasing new project cost estimates that are considerably lower than the estimates from a year ago. The decline in cost estimates is a result of a fall in steel prices, increased labour productivity and renegotiations with contractors.
1. Total S.A.'s wholly owned subsidiary, Total E&P Canada Ltd., sold a further 10 per cent interest in the Northern Lights Partnership ("NLP") to SinoCanada Petroleum Corporation. SinoCanada is a subsidiary of China Petroleum & Chemical Corporation. SinoCanada previously obtained a 40% interest in NLP from its purchase of Synenco Energy Inc. As a result of this latest transaction, SinoCanada and Total each have a 50% interest in the Northern Lights Oil Sands Project. Total is also forging ahead with engineering studies into an upgrader in the Edmonton area to increase bitumen processing capacity.
1. Enerplus Resources Fund announced it is not continuing with development of its Kirby oil sands project. The Kirby project is 100% owned by Enerplus and will be re-evaluated at a later date to determine whether it should be re-initiated. The company reported this decision was based on current cost structures, the commodity price environment and its cost of capital.
Williams Companies, Inc., which produces off-gas from Suncor's oil sands facility, announced it is planning to build a pipeline to transport olefins and natural gas liquids from the oil sands to its Redwater Fractionator near Edmonton. Construction is expected to begin in 2010 with a goal of having the pipeline operational by 2012.
Canadian National Railway ("CN") has put forward a proposal to carry bitumen, diluted bitumen and synthetic crude across North America. CN estimates having the capacity to transport 2.6 million barrels per day to the West Coast by adding 20,000 rail cars to its fleet, which may be a more advantageous method of transport for smaller producers.
1. BP and Husky are considering options to move forward with their Sunrise oil sands project. One such option would be to include carbon capture and storage technologies to mitigate environmental impacts. BP and Husky each own a 50% interest in the Sunrise oil sands project. The project was slowed in February because it was believed that costs associated with the steam-assisted, gravity-drainage technology used to extract the resource would decrease with the economic downturn.
East Coast News
2.The Nova Scotia government has renewed its exploration agreement with Forent Energy Ltd. for the Alton Block, which located on-shore Nova Scotia to February of 2012. Forent is the largest onshore oil and gas licence holder in Nova Scotia. The Alton block is a 740,000 acre petroleum and natural gas holding which contains two key areas of interest. The first area is a 128,000 acre exploration fairway located in the centre of the concession where hydrocarbon bearing reefs are expected to be deposited. The second area of interest is the northern part of the block which contains approximately 150,000-acre shale gas depocentre which is a continuation of shale gas discovered on offsetting lands.
3. The newly constructed Canaport LNG terminal in New Brunswick is scheduled to receive Canada's first-ever cargo of liquefied natural gas sometime in mid- to-late June. Repsol YPF will ship the cargo from Trinidad and Tobago. The terminal has a capacity to import 1.2 bcf per day of LNG.
West Coast News
4. Breaker Energy Ltd. announced that its new horizontal, multi-frac well at Fireweed was flowing at an average of 5.3 mmcf per day of natural gas and 120 bpd of natural gas liquids during a test on April 3, 2009. Breaker believes this well is capable of producing around 1,540 BOE per day. Breaker continues to identify new drilling locations at the Fireweed site located in Northeastern B.C., and currently has roughly 160 potential new locations.
4. Apache Corporation announced it is planning to spend roughly $330 million in exploratory drilling. Within the next year, the company plans to drill 31 gross horizontal wells in the Ootla development located in Northeastern B.C. This amount also includes costs for its portion of pipeline construction in the Horn River area to connect gas from the Horn River to the existing Spectra Energy gathering system. Currently the goal is to have the pipeline operational by the end of May. Apache estimates it will have an additional 120 mmcf of take-away capacity from the pipeline.
4. Kodiak Energy, Inc. announced Cougar Energy, Inc., its private subsidiary, has reached a farm-out and participation agreement with Trivello Energy Corp. This agreement will see Trivello providing 90% of funding to Cougar's Lucy Horn River Basin project. After receiving all funds for the project, Trivello will have a 40% working interest in the project; Cougar will have a 50% working interest; and the remaining 10% will belong to another joint-venture partner. Cougar will remain the operator and majority owner of the project which is located in Northeastern B.C.
Canadian Arctic News
5.The chance of securing access to large quantities of potential oil and gas resources in the Arctic, is sparking a renewed interest in the region. Recently, Federal Foreign Affairs Minister Lawrence Cannon emphasized the importance for Canada to exercise its sovereign rights where it can do so responsibly. The government has rolled out a number of important strategies to reinforce its Arctic position, some of which include the establishment of a Canadian Forces Arctic training centre in Resolute Bay, Nunavut, the expansion of the size and capabilities of the Canadian Rangers, and work on a deepwater Arctic docking and refuelling facility in Nanisivik, Nunavut, which is projected to start in 2011.
Alternative Energy News
The Alberta Saline Aquifer Project (ASAP) has identified at least three suitable locations for storing large volumes of carbon dioxide in deep saline aquifers near Wabamun, Alta. If ASAP receives the funding needed from both federal and provincial governments it hopes to have its pilot operation running by 2015. ASAP intends to eventually sell back carbon dioxide to oil producers for enhanced oil recovery.
The federal government along with Bullfrog Power, Enbridge Gas Distribution, and EnerWorks have launched a new Solar Water Heating Program (SWHP). This program will allow qualifying homeowners to receive a large savings on the purchase and installation of solar water heating systems.
On the Horizon
Suncor Energy Inc.'s merger with Petro-Canada, valued at roughly $18.4 billion, has received approval from U.S. antitrust authorities. Approval from the Canadian Competition Bureau is still pending. The transaction is expected to close during the third quarter of 2009.
FMC Publications
Doing Business in Canada: Practical Considerations for Investors
FMC has recently updated our Doing Business in Canada publication. The document provides a general overivew and practical considerations on the establishment, acquisition or conduct of a business in Canada.
Click here to open the publication.
The content of this article is intended to provide a general guide to the subject matter. Specialist advice should be sought about your specific circumstances.