Article by Doug Black, Q.C., Bill Gilliland, Alex MacWilliam, Miles Pittman, Anne Calverley, Rich Miller, John Hurley, Cyrus Reporter, Ron Stuber and Jerry Farrell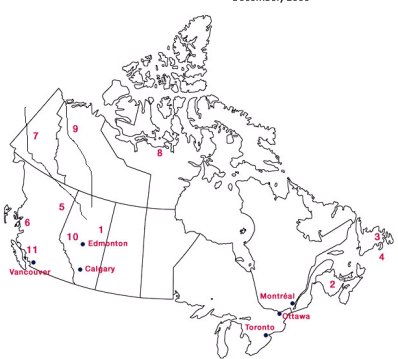 Oil Sands News
Suncor Energy and Petro-Canada have agreed to merge in a share exchange transaction. On completion of the merger, the combined entity will operate corporately under the Suncor name while maintaining the strong brand presence and customer loyalty of Petro-Canada in refind products.
1.EnCana and ConocoPhillips have filed for regulatory approval of a 120,000 bpd of bitumen expansion of the Christina Lake oil sands project. The planned three new phases of the project will raise production to 218,000 bpd of bitumen over the next decade, using steam assisted gravity drainage techniques.
PetroBeam Inc. claims that they have developed a technology that can be used to lower the cost of producing, pipelining and upgrading heavy oil. It claims the technology will be useful in the Canadian oil sands. PetroBeam believes that they can build a 10,000 bbl project for US$30 million. The technology uses high-energy electrons as opposed to catalysts to reduce the viscosity of heavy oil.
East Coast News
2.Canaport LNG is in the midst of constructing a state-of-the-art LNG receiving and regassification terminal in Saint John, New Brunswick which will be the first LNG regassification plant in Canada, sending natural gas to both Canadian and U.S. Markets. This project is nearing the end of the construction phase with the first shipment expected near the end of the 2nd quarter of this year, with commercial shipments envisioned to begin at the start of the 3rd quarter of this year.
2.Corridor Resources announced that two more McCully natural gas wells were drilled and cased in New Brunswick in order to prepare for fracturing operations which are scheduled for later on this spring.
West Coast News
3.Spectra Energy announced that it has the support of Horn River producers for an expansion of Spectra's pipeline system serving the Horn River shale gas region of northeastern British Columbia. Seven producers in the region near Fort Nelson have committed to ship 760 mcf of gas per day on a revamped gathering and processing system. Work on the system is expecting to begin later this year, concluding in 2012. The project would include bringing Spectra's Fort Nelson gas-processing plant back to full capacity, adding capacity to its current system and boosting the size of compressors. Companies operating in the Horn River region have reported finding trillions of cubic feet of gas under their properties, ranking the discoveries among Canada's largest. Other pipeline companies have also announced projects in the region. TransCanada announced last month that Horn River producers backed its plans for a new $340 million pipeline to ship natural gas from the region to market.
Canadian Arctic News
4.ConocoPhillips Canada stated that it foresees that there will be a need for both the Mackenzie Valley Pipeline and an Alaskan pipeline at some point in the future. ConocoPhillips holds significant gas leases on Alaska's North Slope, as well as leases in Canada's Mackenzie delta region. ConocoPhillips owns half of Denali, an Alaska gas pipeline company, with BP, which is competing against TransCanada to build a pipeline from Alaska.
5.Canada's Environment Minister has expressed concern over the performance of the Joint Review Panel that was tasked with reviewing the environmental and socioeconomic impact of the proposed Mackenzie Valley Pipeline.
Alternative Energy News
The Canadian government is providing $140 million in federal grant funding to eight companies committed to developing carbon capture and storage projects in Western Canada. Each company will receive between $3 million and $30 million depending on the project proposal it submitted under the ecoENERGY Technology initiative. Some of the proposed projects chosen to receive the funding include Enhance Energy's carbon dioxide pipeline, Husky Energy's research and development activity to develop new methods of enhanced oil recovery, and Spectra Energy's Fort Nelson, British Columbia exploratory project.
On the Horizon
The Alberta government announced the release of its long-term strategy to guide development of the oil sands. The strategy, entitled "Responsible Actions", includes plans to speed reclamation of tailings ponds, boost refining and processing of oil sands bitumen within Alberta, and ease the social impact of the investments needed to further produce the resource. The strategy pledges to balance an increased focus on environmental and social issues while optimizing economic growth.
Doing Business in Canada: Practical Considerations for Investors
FMC has recently updated our Doing Business in Canada publication. The document provides a general overivew and practical considerations on the establishment, acquisition or conduct of a business in Canada.
Click here to open the publication.
The content of this article is intended to provide a general guide to the subject matter. Specialist advice should be sought about your specific circumstances.