Article by Doug Black, Q.C., Bill Gilliland, Alex MacWilliam, Miles Pittman, Anne Calverley, Rich Miller, John Hurley, Cyrus Reporter, Ron Stuber and Jerry Farrell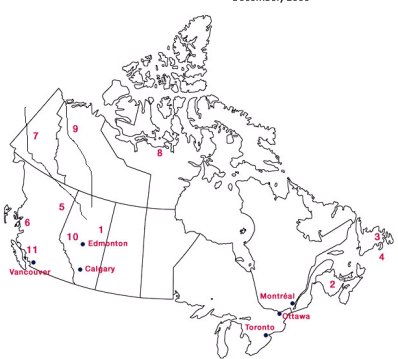 Oil Sands News
1. Imperial Oil is forging ahead with its proposed Kearl oil sands mining project. $500 million has been spent on Kearl with contracts having been awarded for engineering, procurement and construction management services. Phase 1 of the Kearl surface mining operation northeast of Fort McMurray added a total of 800 million boe to proved reserves for Imperial Oil in 2008.
2. TransCanada is continuing to progress its Keystone pipeline to transport bitumen from the oil sands to the Gulf Coast. It has completed approximately 40% of the engineering, procurement and construction activities for the initial phase. TransCanada has also been receiving additional requests for service on the Keystone pipeline due to the delay of upgrader projects in Alberta. Shippers have been requesting that TransCanada stick with its schedule on Keystone and not delay the project, emphasizing that they have volumes they want to ship.
1. UTS announced it has identified two new potential oil sands projects, Equinox and Frontier, after completing a three-year drilling program. The projects would include development of 7 leases about 100 kilometres north of Fort McMurray. UTS has a 50% working interest in these projects, with Teck Cominco holding the other 50%.
East Coast News
3. Repsol YPF SA has reached an agreement to buy EnCana's natural gas production from Deep Panuke, offshore Nova Scotia. Production of the natural gas is set to begin in the fourth quarter of 2010. The contract takes effect immediately, and the terms of the agreement are confidential.
4. An hydraulic frac completion program on a 500 meter shale oil and gas area on a well in New Brunswick will be conducted by PetroWorth Resources. This completion program will be based on the outcomes of an assessment of the oil shale, the shale gas and the hybrid tight sand/shale of the Albert formation in the Moncton subbasin.
West Coast News
5. TransCanada has received commitments for firm gas transportation contracts from shippers on the pipeline from the Montney Groundbirch area of north-eastern British Columbia. Volumes are expected to reach 1.1 bcfpd by 2014. The proposed $250 million pipeline is expected to begin service in the fourth quarter of 2010, subject to regulatory approvals. The 77 km pipeline will run from the Montney Groundbirch area of north-eastern British Columbia and tie-in to TransCanada's Alberta systems.
5. Canada Energy announced its first drilling on the Moosebar Shale horizontal well on its Peace River Project in northeast British Columbia. Canada Energy has 50,000 acres (approximately 78 sections) in the Moosebar Shale formation Peace River project. There was unstimulated natural gas flow from the Moosebar Shale formation at the site of the drilling, while a deeper coalbed methane well was being drilled.
Canadian Arctic News
The Canadian Center for Energy Information, the Canadian Gas Association and the Canada West Foundation are advocating that Ottawa begin discussions on a North Pacific Energy Security Framework. According to the 3 groups, an agreement would allow for all 6 countries (Canada, the United States, China, Japan, Russia and South Korea) to develop Arctic resources, encourage investment in energy and energy trade, focus on the impact of climate change and co-operate on policies.
Alternative Energy News
2 biomass pilot projects in British Columbia have been granted close to $5 million in funding from the British Columbia Bioenergy Network. The recipients of the funding are Lignol Innovations which utilizes biorefining technology to turn wood waste into fuel grade bioethanol and biochemicals, and Nexterra Energy which develops systems which turn wood waste into clean and renewable heat.
On the Horizon
The federal government has proposed significant amendments to the Competition Act, along with certain changes to the Investment Canada Act. These proposals would substantially alter the Canadian merger review process and modify broad areas of Canadian competition and antitrust law, as well as amend Canada's foreign investment review criteria. The proposals are currently being reviewed in the Senate, and could become law as early as the end of March, 2009.
FMC Publications
Doing Business in Canada: Practical Considerations for Investors
FMC has recently updated our Doing Business in Canada publication. The document provides a general overivew and practical considerations on the establishment, acquisition or conduct of a business in Canada.
Click here to open the publication.
The content of this article is intended to provide a general guide to the subject matter. Specialist advice should be sought about your specific circumstances.