Canada

: 2018 Federal Budget – Passive Income In Private Corporations – A Toronto Tax Lawyer Analysis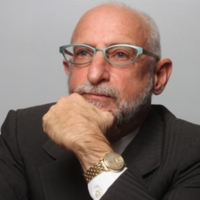 In July of 2017, the Canadian government released draft legislation as well as a consultation paper regarding proposed changes aimed at limiting income sprinkling, restricting certain capital gain provisions and introducing a new tax on passive income earned in Canadian Controlled Private Corporations (CCPCs). However, after significant criticism and backlash with regard to these proposals, the Canadian government decided to adopt less drastic changes.
Deferral Advantage for Passive Investments in CCPCs
The justification for changing how passive income is taxed in private corporations is because of a deferral advantage that business owners have when earning active business income and investing their profits through their corporations rather than personally. Part of this advantage was already elimina
Register for Access and our Free Biweekly Alert for
This service is completely free. Access 250,000 archived articles from 100+ countries and get a personalised email twice a week covering developments (and yes, our lawyers like to think you've read our Disclaimer).
In association with

Mondaq Advice Centre (MACs)
Related Video
Up-coming Events Search
Tools