Canada

: CRA Super Priority For Source Deduction And GST/HST Tax Assessments — A Canadian Tax Lawyer Analysis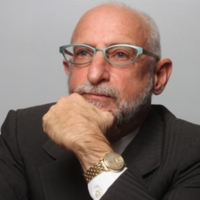 Introduction — CRA Tax Collection Powers and the Deemed Trust
The Canada Revenue Agency has a wide variety of powers at its disposal to collect tax amounts owing from taxpayers with unpaid tax assessments. CRA can garnish a tax debtor's bank accounts, wages and accounts receivable for unpaid taxes. CRA can also register certificates in Federal Court against the tax debtor and thereby place liens on a taxpayer's property, which function much the same way as a mortgage on title to real property.
When source deduction and GST/HST withholdings are not paid when withheld or collected CRA enjoys enhanced security, typically referred to "super priority", over most of a tax debtor's real property and personal assets vis-a-vis other creditors by virtue of deemed trust provisions in the Income Tax Act and Excise Tax Act. Unlike CRA's more well-known and oft-utilized collection powers, noted above, CRA's super priority exists by operation
Register for Access and our Free Biweekly Alert for
This service is completely free. Access 250,000 archived articles from 100+ countries and get a personalised email twice a week covering developments (and yes, our lawyers like to think you've read our Disclaimer).
In association with

Mondaq Advice Centre (MACs)
Related Video
Up-coming Events Search
Tools