Canada

: Top 2017 Year-End Income-Tax Planning Tips From Canadian Tax Lawyers—Part 3: Investments (Video)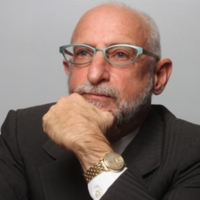 In Part 3 of this series, our Canadian tax lawyers provide their top year-end tax-reduction strategies concerning investments.
1. Strategize Your TFSA Withdrawals
A Tax-Free Savings Account (TFSA) allows you to earn tax-free income—i.e., dividends, interest, and capital gains—from investments that you hold in your TFSA. You can only contribute up to a specified amount to your TFSA each year. For instance, for 2017, you may contribute up to a maximum of $5,500. This contribution limit does not include inc
Register for Access and our Free Biweekly Alert for
This service is completely free. Access 250,000 archived articles from 100+ countries and get a personalised email twice a week covering developments (and yes, our lawyers like to think you've read our Disclaimer).
In association with

Mondaq Advice Centre (MACs)
Related Video
Up-coming Events Search
Tools