Canada

: Top 2017 Year-End Income-Tax Planning Tips From Canadian Tax Lawyers—Part 1: Reducing Taxable Business Income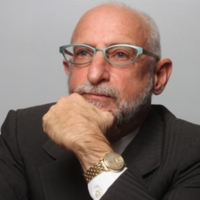 It's that time again. The year is almost done, and it's time to take advantage of business tax-planning strategies that will reduce your income-tax burden for the 2017 tax year. In Part 1 of this series, our Canadian tax lawyers provide their top tax-reduction strategies for taxpayers who earn business income.
1. Timing Your Expense Claims
Taxpayers earning business income should accelerate and incur their deductible expenses before the year end rather than realizing those expenses in 2018. Employees may write off depreciation on cars, planes, and musical instruments. Likewise, tradespersons and apprentices can deduct the cost of their tools—to a prescribed limit.
Similarly, individuals make their purchases now so that they may enjoy the benefit of the corresponding deprecia
Register for Access and our Free Biweekly Alert for
This service is completely free. Access 250,000 archived articles from 100+ countries and get a personalised email twice a week covering developments (and yes, our lawyers like to think you've read our Disclaimer).
In association with

Mondaq Advice Centre (MACs)
Related Video
Up-coming Events Search
Tools