Canada

: Mergers & Acquisitions –Taxation Of Classical Earnouts vs. Reverse Earnouts– A Canadian Tax Lawyer Analysis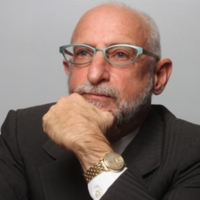 When negotiating a merger or acquisition (M&A), a key determination that does not always have a readily available answer is "what is the value or worth of the business or property in question?" When a vendor and a purchaser have difficulties coming to an agreement on the valuation of an asset, classical earnout and reverse earnout agreements can help bridge the gap.
What Are the Classical Earnoutand the Reverse Earnout
In a classical earnout arrangement, the buyer and seller agree on a base price the purchaser pays to the vendor for the property and set additional targets, usually tied to the performance of the property over several years. If the performance of the property meets the targets, then the purchaser pays the vendor additional amounts. For ex
Register for Access and our Free Biweekly Alert for
This service is completely free. Access 250,000 archived articles from 100+ countries and get a personalised email twice a week covering developments (and yes, our lawyers like to think you've read our Disclaimer).
In association with

Mondaq Advice Centre (MACs)
Related Video
Up-coming Events Search
Tools