April 5, 2017- Today, the Department of Immigration, Refugees and Citizenship Canada (IRCC) invited 3,753 people to apply for Permanent Residence to Canada through Express Entry. ​The number of invitations increased slightly by 4 invitations from the last draw on March 24, 2017. This draw also set a new minimum Comprehensive Ranking System (CRS) score of 431, a drop of 10 points from the last round. Candidates in the Express Entry pool with a CRS score of 431 are now in a position to submit an application for Canadian permanent residence.
If you would like more information about Express Entry, or require assistance in preparing a profile, please contact Green and Spiegel.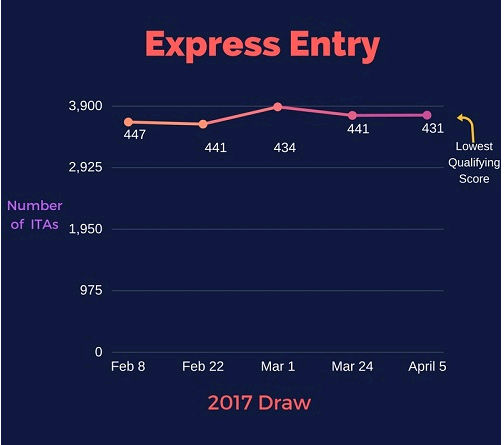 The content of this article is intended to provide a general guide to the subject matter. Specialist advice should be sought about your specific circumstances.