Canada

: SCC Update On Tax Rectification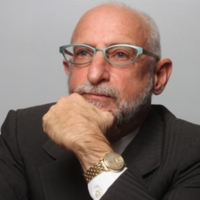 Canada (Attorney General) v. Fairmont Hotels Inc. – SCC Update on Rectification – Canadian Tax Lawyer Analysis - Part III
 Parts I and II of this article provided background on rectification in a Canadian tax context and reviewed the facts and judicial history of Canada (Attorney General) v. Fairmont. Part III of this Toronto tax lawyer tax rectification article discusses the Supreme Court of Canada's decision and its tax planning implications.
Supreme Court of Canada Decision - Canada (Attorney General) v. Fairmont Hotels Inc
The Supreme Court of Canada allowed the CRA appeal and found that Fairmont did not meet the requirements for rectification. Although Fairmont demonstrated a conti
Register for Access and our Free Biweekly Alert for
This service is completely free. Access 250,000 archived articles from 100+ countries and get a personalised email twice a week covering developments (and yes, our lawyers like to think you've read our Disclaimer).
In association with

Mondaq Advice Centre (MACs)
Up-coming Events Search
Tools