Canada

: Changes To The Eligible Capital Property Tax Rules: How Rotfleisch & Samulovitch Can Help You Protect Your Hard-Earned Goodwill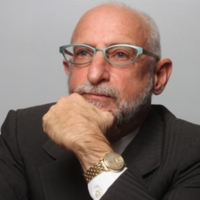 Introduction to new Goodwill Taxation Rules
New tax changes are set to come into force on January 1, 2017 with respect to the income tax treatment of Goodwill. The new tax rules will result in higher taxes on the sale of Goodwill and the inability to defer income from the sale of a business using a corporation.
SME owner-managers who are considering a sale of their business in the short to medium term or who need to extract cash from their corporations (e.g. to fund personal lifestyle requirements) should contact our Canadian tax lawyers immediately so that we can help to devise a tailor-made plan for restructuring that will allow entrepreneurs to take advantage of the current favourable tax treatment of goodwill. This article explains how our experienced Canadian tax lawyers can move immediately to h
Register for Access and our Free Biweekly Alert for
This service is completely free. Access 250,000 archived articles from 100+ countries and get a personalised email twice a week covering developments (and yes, our lawyers like to think you've read our Disclaimer).
In association with

Mondaq Advice Centre (MACs)
Related Video
Up-coming Events Search
Tools