Canada

: Reduce Tax Audit Risk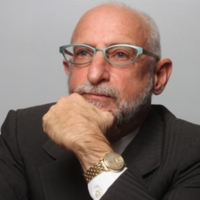 Top Tips to Deter Tax Audits
Tax return filing season is upon us. Some tax returns will be audited on the basis of a random selection, a basic audit technique, but most tax audits are caused by the content of the tax return, the deductions claimed. This article prepared by Canadian income tax lawyers who fight CRA audits on a regular basis will give you suggestions as to how to minimize your income tax audit risk as you are preparing your Canadian income tax return.
Once a Canadian income tax return has been submitted to CRA it goes through computer and human reviews. Certain deductions may then be flagged and will generate a request for information. This is a verification procedure, which not an audit, but it may then result in a tax audit of the return.
Revenue Canada sometimes also asks for copies of receipts that don't have to be submitted with your income tax return, such as tuition or charitable receipts. Again, that's not an
Register for Access and our Free Biweekly Alert for
This service is completely free. Access 250,000 archived articles from 100+ countries and get a personalised email twice a week covering developments (and yes, our lawyers like to think you've read our Disclaimer).
In association with

Mondaq Advice Centre (MACs)
Related Video
Up-coming Events Search
Tools