Canada

: What Is My Business Worth?

When determining the value of a business, an assessment must be made as to whether the premise of value should be based on a going concern approach or a liquidation approach. A going concern approach is generally adopted when the business being valued is deemed to be economically viable. Where a business is forecast to generate minimal or negative operating cash flow for an extended period of time, a liquidation approach may be warranted.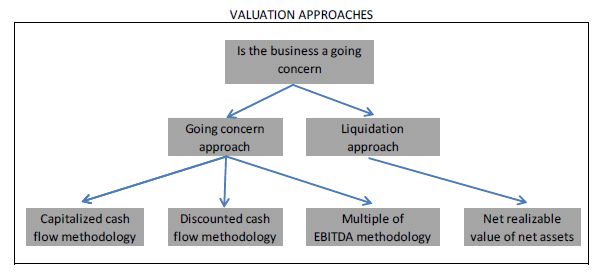 While there are several methodologies to determine value under a going concern approach, the most common methods are the capitalized cash flow methodology, the discounted cash flow methodology and the multiple of EBITDA methodology. Under the liquidation approach, value is determined based on the net realizable value of the business' net assets (assets less liabilities). We discuss each of the approaches below.
CAPITALIZED CAS
Register for Access and our Free Biweekly Alert for
This service is completely free. Access 250,000 archived articles from 100+ countries and get a personalised email twice a week covering developments (and yes, our lawyers like to think you've read our Disclaimer).
Some comments from our readers…
"The articles are extremely timely and highly applicable"
"I often find critical information not available elsewhere"
"As in-house counsel, Mondaq's service is of great value"
Mondaq Advice Centre (MACs)
Up-coming Events Search
Tools