Australia

: Fund Hunt: Superannuation money is one option for financing infrastructure, but many obstacles stand in the way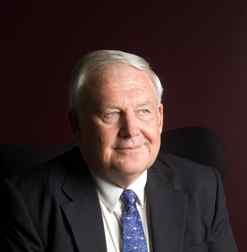 There is a critical debate under way about funding Australia's $700 billion infrastructure deficit during the next decade.
The tax base is shrinking and superannuation money has emerged as an opportunity for funding big infrastructure projects, provided the structural issues of funding can be ironed out.
One school of thought holds that if the government can get super funds to pay for infrastructure, it can free up public funds for other national priorities.
Pension funds are generally no different from other sources of equity, except that they represent a different tax profile for the investors. Super fun
Register for Access and our Free Biweekly Alert for
This service is completely free. Access 250,000 archived articles from 100+ countries and get a personalised email twice a week covering developments (and yes, our lawyers like to think you've read our Disclaimer).
Some comments from our readers…
"The articles are extremely timely and highly applicable"
"I often find critical information not available elsewhere"
"As in-house counsel, Mondaq's service is of great value"
Mondaq Advice Centre (MACs)
Up-coming Events Search
Tools