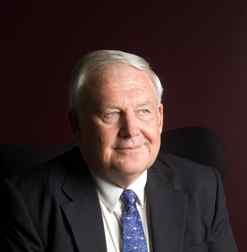 There is a critical debate under way about funding Australia's $700 billion infrastructure deficit during the next decade.
The tax base is shrinking and superannuation money has emerged as an opportunity for funding big infrastructure projects, provided the structural issues of funding can be ironed out.
One school of thought holds that if the government can get super funds to pay for infrastructure, it can free up public funds for other national priorities.
Pension funds are generally no different from other sources of equity, except that they represent a different tax profile for the investors. Super funds typically seek investment opportunities that are low risk and offer returns over a long period. In this respect they are well suited to big infrastructure. Roads, rail projects, bridges and tunnels are touted as generating stable returns over 15 to 25 years.
At a practical level, however, there are several impediments to super funds investing in infrastructure projects.
Although there are more than a trillion dollars under management in superannuation funds, about 30 per cent is tied up in small self-managed super funds. These funds typically invest in Australian listed shares and commercial property to retain liquidity.
The superannuation market is also fragmented. A substantial number of small funds make it impossible to gain the critical mass needed to bankroll big engineering and construction projects unless it's through some form of infrastructure bonds scheme.
Also, the cost of bidding for infrastructure projects is becoming prohibitive and the risk profile of projects is shifting.
The relative position of contractors, financiers, operators, consultants and governments presents a substantial hurdle. At the moment everyone is trying to rid themselves of risk instead of engaging in meaningful debate about who is best placed to bear and manage certain elements of risk.
Until this is resolved, super funds will be reluctant to invest directly and other private sector money will be withheld from investment in such projects.
The highly publicised nature of these projects also makes them more risky. For example, the economic feasibility of the Sydney desalination plant deteriorated rapidly when heat was applied to the New South Wales government by community groups and the media.
Initially the desalination plant was to be built, owned and operated by the private sector. However, as the project developed and political sensitivity increased, the NSW government decided it would operate as a publicly owned asset within Sydney Water.
This kind of uncertainty makes private sector investors (including superannuation funds) nervous. Governments, both state and federal, need to convince the private investment community that they're prepared to hold a line regardless of the pressure applied to them by the opposition and the electorate. A higher degree of public consultation in the planning stage could help in this regard.
Another complication is the regulatory environment. Invariably infrastructure projects are highly regulated in terms of pricing and tolls. Although this might reduce risk, it also limits returns.
Finally, there is the issue of the public's perception of super funds' capacities to manage investments properly.
For this idea to work, the important challenge is to develop and successfully implement and investment framework that economically and responsibly meets the requirements of superannuation fund members- that is, to grow wealth to fund retirement.
About the Author: Peter Fagan has more than 35 years of experience and is MWH's Asia Pacific Sustainability Practice Leader. His extensive experience spans the technical and organisational aspects of sustainability through public and private sector roles, including more than 30 years with New South Wales' largest water provider. Mr Fagan currently serves as a member of the Technology and Sustainability Standing Committee of the University of Sydney's Warren Centre for Advanced Engineering.
This article first appeared in Business Review Weekly (BRW), February 25 – March 31 2010.
The content of this article is intended to provide a general guide to the subject matter. Specialist advice should be sought about your specific circumstances.